Who We Are
Self-Expression Center in Houston, TX
We guide you to discover your natural abilities
to communicate and express yourself in the world.
Sandra Zimmer
Sandra Zimmer

is your public speaking and communication coach.

Sandra believes that each of us has natural gifts and talents and a unique way of expressing that is compelling to others. Sandra founded the Self-Expression Center from her desire to help people develop confidence to express themselves more freely. As an acting student, she had experienced how difficult it was to free her acting talent in classes based on negative criticism. As a public speaking professional, she had felt the awful fear of stage fright and performance anxiety. Sandra wanted to provide transformational programs in an atmosphere where people could overcome fear of public speaking and feel safe enough to open up and explore their natural abilities to present, perform and communicate.

Sandra holds an M.A. in Theater from The University of Houston, a Doctorate in Esoteric Philosophy, a B.A. in Psychology from the University of Texas and is a Certified Lessac Voice Teacher. Additionally, she has more than 30 years of experience in personal growth and spiritual psychology. She also received acting and directing training from theater giants Jose Quintero, Gerald Freedman, Robert Lewis, and Michael Shurtleff.

Sandra has been guiding groups and individuals since 1976 at the Self-Expression Center and in business settings, teaching public speaking, voice training, communication skill training, acting classes and much more. Her teaching credentials also include The University of Houston Drama Department, Houston Community College Speech Department, The State Bar of Texas Continuing Legal Education and The University of Houston Law Center. She has designed group-training programs for Walter P. Moore Engineering, FKP Architects, Welcom, KBR, Brown & Root Services, Lockheed, Star Enterprise, Neill Corporation, Pointsmith Point of Purchase Management and Dub Miller Ford. She has trained individuals from hundreds of companies, including Compaq, Siemens-Nixdorf, Exxon-Mobil, Amoco, Baker Hughes, IBM, Coca-Cola Foods, Shell Oil, Shell Chemical, Marathon Oil, Conoco-Phillips, SYSCO, KHOU-TV, KUHT-TV and several law firms.
---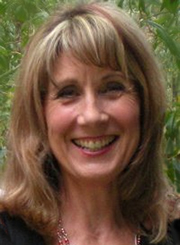 Jeanne Byrnes
Jeanne has an extensive background as a business writer. As a Business Writing Coach, she specializes in working with clients who have strong English language skills, but not quite strong enough for their new positions. Jeanne helps non-native speakers meet the demands of their jobs, by helping them write like the managers and leaders they are qualified to be.
Jeanne is also certified to teach English language skills to non-native speakers. She is a cum laude graduate of Marywood University and holds a CELTA certificate (Certificate in English Language Training to Adults) awarded by Cambridge ESOL, part of the University of Cambridge. She works as a college Writing Center tutor at Houston Community College, with strengths that include creating trust with clients, establishing rapport easily, making assessments quickly, and devising individualized plans to correct writing difficulties.
While working in the English Department at Houston Community College, the Developmental English Department Chair noticed Jeanne's writing ability, affinity for language, and connection with the students and promoted her to Writing Center Tutor, where Jeanne currently works one-on-one with students at all community college levels including academic, developmental, and ESL, assisting them to reach a higher level of writing proficiency with each tutoring session.
Jeanne's business writing career started in 1990, with Accent Professional Services, where the owner hired her to take on many of the writing duties, including resumes, letters, proposals, and promotional materials. She brought her intuitive and nurturing style to interviewing clients. By encouraging them to talk openly about their lives, Jeanne was able to understand them more deeply and to write glowing promotional pieces, which portrayed the clients in a stellar way that surprised them. Seeing their professional lives through her eyes and in her concise business English allowed them to leave her office with a higher level of self-confidence. Jeanne's success with clients led her to open and run Accent's first satellite office in Houston's 1960 area, which she successfully ran until the birth of her daughter. She subsequently wrote for Accent Professional Services for 10 years, when the company went in another direction. Jeanne has since free-lanced as a business writer.
Jeanne also has a passion for fitness, which she combines with her training skills to teach Pilates, Yoga, and Piyo classes, where she enjoys presenting the mind-body connection in those exercise modalities and helping others commit to a healthy lifestyle.
---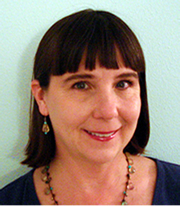 Patty Adamik
Patty Adamik helps people get "in the flow." Patty understands that health and vitality felt in your body directly impact your ability to think creatively, connect with others and maintain the stamina needed for challenging projects. As living beings, we are in constant movement from the spiraling of fluid as our body develops in the womb to millions of cellular shifts and exchanges that take place within us throughout our day.
Since 1970, Patty Adamik has traveled a path of self-exploration through movement. Starting with early training in classical ballet and followed by immersion in numerous movement disciplines including yoga, tai chi, Chi Kung, Feldenkrais and Continuum Movement.
Patty's early career as Marketing Director and Consultant for an educational publishing firm provided a solid foundation in business development, workshop presentation and public speaking. Her personal interest in helping others to better connect to the natural world and to their own interior landscape led her to the practice of Tai Chi and Chi Kung. She taught numerous classes and developed a series of instructional videos. At the same time, she was also investigating methods of natural healing through touch and nutrition.
After moving to Houston, a shoulder injury and chronic neck pain led her to massage therapy including the structural/energetic work of Zen Bodytherapy® and Vodder Method Lymph Drainage Massage. She became a licensed massage therapist in December 1989 and has been practicing ever since. On-going interest in staying fluid and relaxed while also pursuing a vigorously physical career path as a massage therapist and movement educator led her to study Continuum Movement and in 2008 she became the first Authorized Continuum Movement Teacher in Houston, TX.
Bodily-felt awareness of 'what is' in each moment is an integral aspect of her work. Patty assists her clients to access the inner wisdom of their body's intelligence, making sure that each client is aware of the changes taking place in his/her body. Enhanced body awareness is the basis for long-lasting change and for integrating those changes into the larger aspects of their life. Patty's approach emphasizes flexible fluidity, both mentally and physically. Staying focused while also being able to receive and incorporate new information is an invaluable skill in today's rapidly shifting business environments. The result is enhanced creative thinking, inner knowing and communication.
Patty maintains a bodywork and movement practice working with individuals and groups. To test her own ability to stay in a state of mental and physical flexibility, she is also the Managerial Administrator for Turbo Industrial Resources, Inc., an Engineering Consulting Firm owned by her husband, Don Adamik.
Patty's certifications include:
Registered Massage Therapist and Massage Therapy Instructor since 1989
Vodder Certified Manual Lymph Drainage Therapist
Authorized Continuum Movement Teacher www.continuummovement.com
Advanced Zentherapy® Practitioner zentherapy.org
Member AMTA since 1990, Nationally Certified Massage Therapist since 1994
Member International Association of Structural Integrators
It's Your Time To Shine:
How to Overcome Fear of
Public Speaking,
Develop Authentic Presence
and Speak from Your Heart
...the book that has helped thousands transform
stage fright into powerful, authentic presence.
Paper back, eBook, Kindle, iPhone, iPad, Android, BlackBerry, PC and Mac.